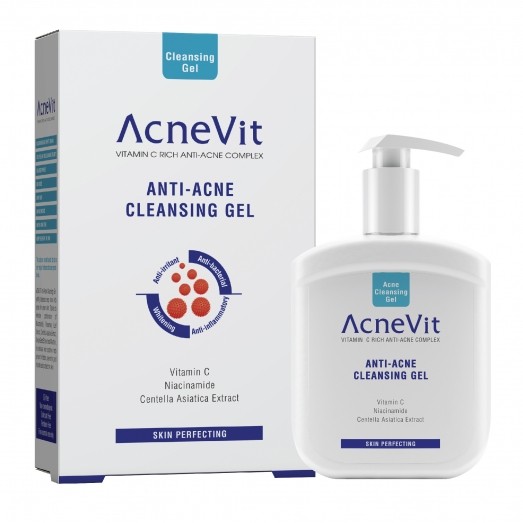 ACNEVIT ANTI-ACNE SERUM
ACNEVIT ANTI-ACNE SERUM 30 ML
• Eliminates acne by reducing hyperseborrhea, hyperkeratosis, inflammation and bacterial proliferation,
• Reduces appearance of red marks caused by acne,
• Its oil free hydration formula is great for moisturizing, soothing and calming distressed skin naturally,
• Helps soothe and heal itchiness, redness and dryness caused by drugs.
ACNEVIT ANTI-ACNE CLEANSING GEL 200 ML
• Gently cleanses deep down into pores for clear skin,
• Reduces production of excess sebum,
• Reduces pore size,
• Minimizes shine and black heads,
•It does not contain Benzoyl Peroxide, Salicylic Acid, Azelaic Acid, antibiotics and hormones. It is also Sulfate free formulation.
• Thanks to the effective combination of Niacinamide, Centella Asiatica Extract, Grape Seed Extract and Allantoin, its delicate skin soothers help prevent irritation and over drying of skin.