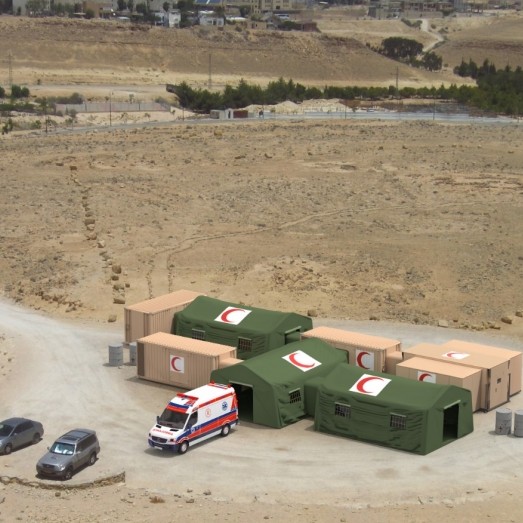 1+5 Mobile Surgical Solutions Field Hospital
There are 2 expandable containers in the Mobile Operating Theater 1+5 model. While there is an operating room in one container, there is an intensive care unit in the other container. There are 4 intensive care units in total. There are also 2 more fixed-size containers for radiology and laboratory.
These 2 containers are connected to the triage tent. The operating room is designed in line with the needs of patients and paramedics and offers all kinds of facilities.