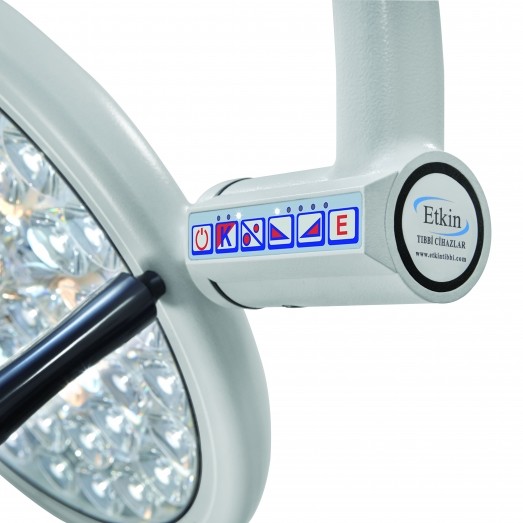 Anka Series Compact Operating Lights
Anka series are the actual operating lights in reduced dimensions. They have superior lighting qualities together with all the functions of operation lights.

Wall-mount, ceiling and mobile type solutions are available.

Anka mobile operating light has optional feature of 3 to 6 hour battery which are perfect portable lighting systems for small clinics and helpful in emergency situations.
Anka Series are compact operating lights that provide illumination at the levels of 100,000 lux, 110,000 lux and 120,000 lux which are ideal for small and critical operations.