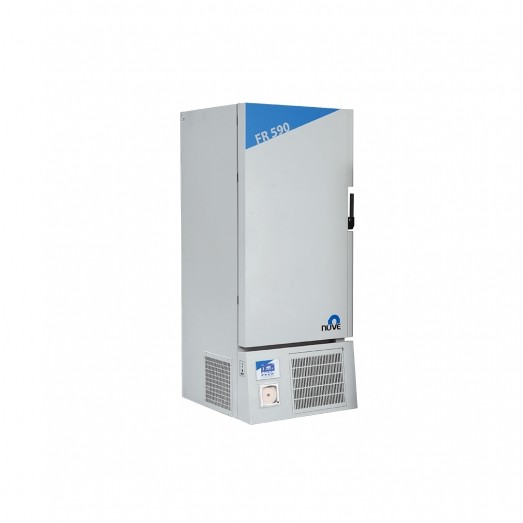 Cold Storage
For temperature stabilized sample protection...
NÜVE has incorporated an unusual and high performance design feature in its cold storage products. The DirectFREEZE™ system positions the cooling coils inside the shelf so that samples are virtually touching the source of refrigeration providing excellent protection.
These freezers share multiple advantages including N-Smart™ control system for advanced monitoring, traceability and warning systems. It is possible to virtually eliminate icing up, even of the lowest temperature unit, making access to samples in the ergonomically designed racking system very convenient.
Unique to the market is the design of the FR series -41 °C deep freezers, that is almost identical to that of the -86 °C ultralow temperature freezers. It is no surprise, therefore that this unit offers outstanding performance.
The DF series -86 °C ultralow temperature freezers offer excellent price per sample storage costs.